BBC Children in Need
Having worked with The Executive Team of BBC Children in Need just recently, it was a pleasant surprise to be asked to return to work with all of their leadership team. We spent half a day in Birmingham with forty of their top brass. It didn't feel that there was any hierarchy and given the clear purpose of what BBC Children in Need stands for, there was a natural and authentic buzz right through the afternoon. Everybody wants to work for an organisation with a clear and positive purpose, and the benefits of having this were clear for all to feel and see with the leadership team. Having explained that everyone in the room could be a leader if they chose to be, the pace increased, and the momentum carried us quickly through the three hours we spent together. They were challenging, and hungry for more – I am sure our paths will cross again in the very near future.
African Development Bank
I was then off to Abidjan, Ivory Coast, again to work with the African Development Bank. This time the focus was interviewing five first class candidates for the important post of Director of HR. Given the 54 nations that the African Development Bank serves, it was no surprise to have a diverse array of candidates from all parts of the globe, with three of them from Africa. It is always important to get the right 'fit', but even more important to get the right person for the team. We were truly spoilt for choice.
Beyond Sport
On my return to London, I was a special guest at a Diversity and Inclusion Summit focussing on the world of sport. This was organised and run by Beyond Sports and hosted at the swish head office of the London based law firm, Mishcon de Reya. There was a glittering array of the good and the great from UK sports; governing bodies, sports management, marketing and most of all, Diversity and Inclusion officers from a variety of backgrounds. This was a 'no talking shop', Beyond Sports were pushing all the 50 plus attendees to challenge conventional thinking around Diversity and Inclusion. It made for a hard hitting and straight talking day. We all learnt to become a little more comfortable feeling uncomfortable. On occasion the truth can hurt.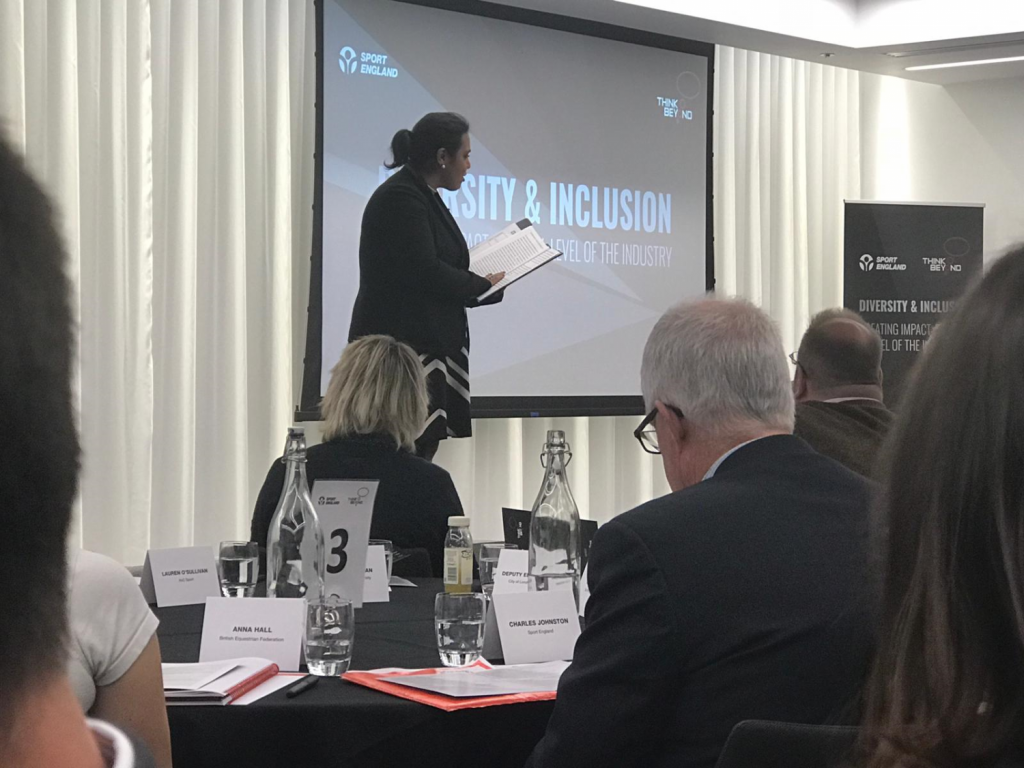 Barclays
Having recently been in New York with the internal audit team of Barclays Bank, that were based in the US, it was now time to address the internal auditors at Barclays Bank based in the UK and the rest of the world. The day was held at the legendary Mermaid Theatre in Central London. We had a very full house and an exciting day. I again had the opportunity to interview Sally Clarke, Chief Internal Auditor, in front of about 500 of her people. She reiterated passionately her vision for internal audit at Barclays Bank. Throughout the day all attendees moved between different activities, run by various experts, at high speed that generated loads of energy. The team was just as diverse and just as talented as they were in New York. Something very special is happening in the internal audit function at Barclays Bank.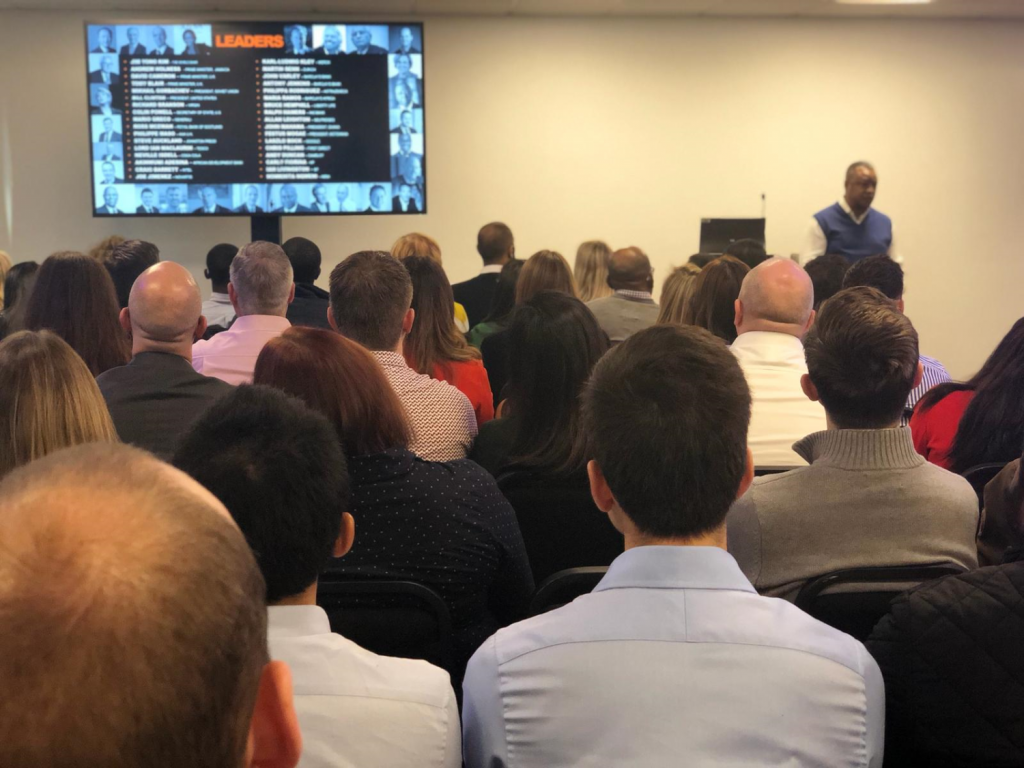 10X
Finally, I was invited to perform a Keynote at the regular 'Lunch & Learn' session at one of the UK's leading Fintech's, 10X in Victoria, London. We received the warmest welcome and over a decent spread, I addressed about 80 of the 10X team. I shared with them what strong contemporary leadership can bring and it fosters a fast-moving entrepreneurial culture. The objective was to inspire the 10X team to think about how they might do things differently going forward. During a very productive question and answer session, I mentioned the power of mentoring and just how much a mentor could do for everyone and anyone on their leadership journey. I gave them a couple of bits of advice on finding a mentor; aim as high as you can, ask for an hour of their time a month and should it stall, use 'flattery'. Before I could leave the building the newest member of the HR Team accosted me, and with a lump of courage asked me to be her mentor. Before I could respond, she threw out a load of pleasantries about my talk and then remarked 'there is the flattery' and I left with a new mentee.